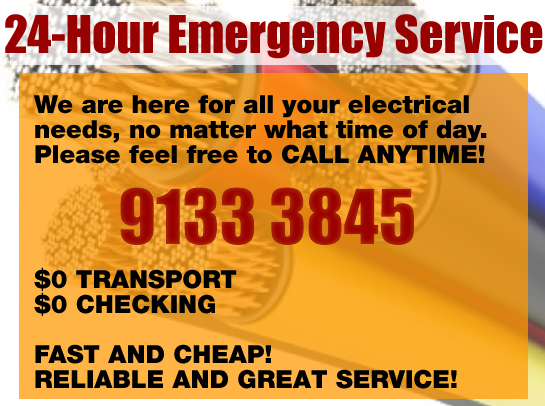 Commercial & Residential Service
24 HOUR Electrician Singapore is proud to offer electrical services to both businesses and private residences. We can create a new electrical connection, or simply repair an old one. Looking to change out your equipment and upgrade? We can do that, too!
Our team of electrician contractors
are equipped

to handle routine maintenance and repairs as well as new and custom installations.
Full Range of Electrical Services
At 24 Hour Electrician Singapore, we build an extensive understanding of our clients' electrical needs and we plan accordingly. Whether you are rewiring an existing building or setting up new premises, we have the know-how to get it done right.
Whether you have a particular product in need of repair, a faulty wiring system, or a general need for electric troubleshooting
we are here to help
.
24-Hour Emergency Service
We are here for all your electrical needs, no matter what time of day. Please feel free to CALL ANYTIME! We are 24 HOUR at your service.
$0 TRANSPORT $0 CHECKING.  CALL US RIGHT AWAY NO OBLIGATION!
Our goal is to make you life-long customers for all your electrical service needs.
Call us now 9133 3845